My Saturday (5th March) is more like just eat and slacking around. Such a blessing!
I was awaken by my cousins saying that we are going to Low Yat
After we had a hard time deciding where to get brunch, my uncle parked the car in Pavilion
Strolling around then finally we decided to have brunch in Fahrenheit 88
Here we are
Sushi Zanmai, Fahrenheit 88
We usually don't use the tissue inside the packet
Have to pay for it!
Inari and tamago
Finally I had inari after so long
My favourite sushi, Spider Roll
I still think the first time I had it in Sunway Pyramid is the best
But, this one not bad too
Just wish that the soft crab shell thingy give more wow taste!
The main meal, Curry Ramen
Japanese curry has never been spicy but I love it!
There is a book fair on the ground floor
So sakit hati when most of the book that I had bought and that I want to read is s cheap here
My uncle and younger cousin went off to Low Yat while Qi Tyng and I stayed in Fahrenheit 88.
Since both of our phones (in total 3 phones) were running out of battery, we quickly find a place to settle down and text them where we were.
The battery-less people then found a cosy place - Pacific Coffee Company
I was very cold after the cold green tea I had after the brunch
Ordered hot Caramel Latte for myself and Chocolate Paradise for Qi Tyng
Then we went online using the computer there to check our tweet and we talked about soaking in Sunway Lagoon
In case you're curious, if we follow our plan, I'm already there
But I'm now placing my butt hard on the chair typing this
Oh well, this is when I have too much bonding with the bed and blanket
Dinner time
Head all over to IOI Boulevard in Puchong
Lots of car on the road, bet all heading to Bukit Jalil for Jay Chou's concert
This part of the post is Non-Halal

The Pork Place
There is a PIG above the word Pork actually, I guess the light is spoiled!
One of the decoration that attracted me
The interior design is cosy, dim and cold, I heart it
The menu!
My bad for not taking my Samsung phone with me during the dinner
I myself are not sure why I can just miss that out
So, all the photos here are mostly from cousin's Samsung Corby
Left:
Spaghetti Carbonara with mushroom and crispy bacon
Mamma mia to the crispy bacon!!!
The carbonara sauce is not as thick and salty as what I had in somewhere else
I think it is a good idea to have it mild because it can blend in better with the strong taste of crispy bacon
Right top: Meatball spaghetti (I didn't try this)
Right below:
Spaghetti bolognese
The bolognese sauce was superb!!!!
You can have the choice to have either spaghetti or linguini or tricolor spiralini
Ah, this one - The Pork Sausages
Come with salads and mashed potatoes
Delicious to max!
The Pork Place
31, IOI Boulevard, Jalan Kenari 7, Bandar Puchong Jaya.
03 7729 4600
I fall in love in 2 items today
One I saw it in Fahrenheit 88, one I saw it in Pavilion
I had been eyeing on this when we first arrived in Fahrenheit 88
After awhile, I went into the shop to have a look at it
Love the simple design so much
I'm so shy to stay there longer as the shop assistant was looking at me
I think I have the kind of people-that-couldn't-afford-this-bag face, so she just stare at me
I take a peek at the price then took a picture and went off
Love it so much until that I don't even know the collection name!
It cost RM399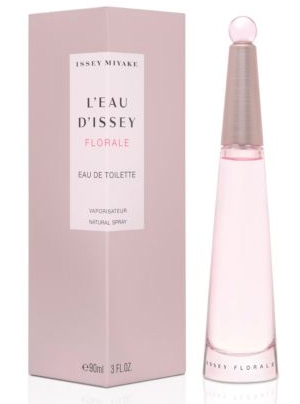 Saw them promoting this in Pavilion and directly in love with the smell
Simple bottle and the pink shade
New fragrance from Issey Miyake
The smell like a bed of rose
Awwwww....
I'm not sure about the price should be near RM300
Love